This article was written and curated by Esmond Ye for Curious Thing. We credit Esmond full ownership of his work.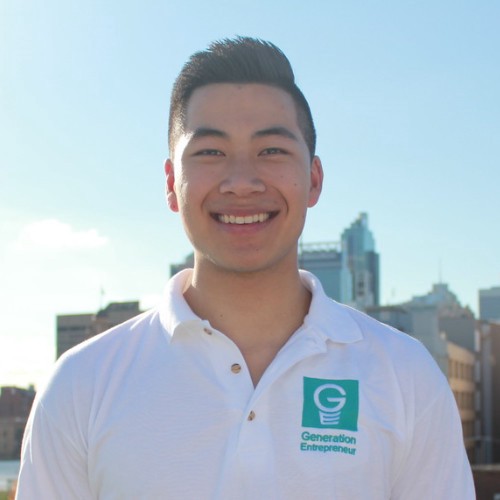 I appreciate how incredibly audacious it is to expect you to read this entire article. Thereby, if you choose to leave this written manifestation of subjective thinking at the present moment, I hope that you'll take with you the following insight:
'Practise speaking your truth. There are thousands upon thousands of interviewers who could be interviewing you on any given day. To set yourself the goal of predicting questions and memorising answers to satisfy every possible personality and character type will result in catastrophic confusion. Practise speaking your truth, be yourself unapologetically and you will land the job that is right for you.'
If you have chosen to stay, I hope the next five minutes of perusal will inspire you to think about interviews from a new and/or different perspective.
I will also preface that what you're about to read is not your typical guide to acing the interview. I don't talk about the S.T.A.R. Interview Method, Market Sizing Methodologies or Interview Room Etiquette.
I am writing this to help you understand that your career, just like life, is a marathon and not a sprint. If you're at peace with your mind-set, health-set, heart-set and soul-set; you will land the job that is truly right for you and you'll be in a work space of honest respect, compassion and gratitude for who you are as an individual and for what you bring to the culture of the family.
On that note, let us begin…
I want to start by sharing with you a deeply personal story. A story which I haven't shared with many people, but a story which I hope will become a source of courage no matter what the outcome of your next interview may be.
Back in 2016, I was an ambitious, but naïve 18 year old. I say ambitious because I was, in my head at the time, shooting for the stars as I applied for the UNSW Finance & Banking Co-op scholarship. I say naïve because I was quick to judge myself and fall into a state of despair upon receiving a rejection email after coming out of the final round interviews thinking that I had well and truly earned my spot as one of the five Co-op scholars.
The reason why I was confident in myself wasn't because the competition was subpar, nor was it because the panel of interviewers gave me immense signals of affirmation. I was confident because I went into the interview room with 100% of me and came out having left everything behind. I opened up to the interviewers on a level which was deeply, deeply personal and I welcomed every single one of them into my life. We laughed, we smiled and we agreed.
I was naïve because I felt anger at the interviewers, thinking that they had misinterpreted my ability and potential. However, if life has taught me anything over the past 20 years, it's that you can't be grateful and be filled with anger at the same time.
The story I tell myself and believe wholeheartedly to this day is that my rejection email was a blessing in disguise; the interviewers ultimately understood who I was as a person and knew that the right thing to do was to steer me away from the investment banking sector; and if I could travel back in time to resit that interview, there wouldn't be a single thing that I would want to do differently.
Today, I'm where I am because I remained unapologetically true to my values and ultimate vision during the entire interview process. The following five nuggets of wisdom keep me grateful and empathetic before, during and after a stressful time period and I hope that they too will be sources of practical wisdom for you as you enter your next interview:
1. Be grateful
"…You have to understand your own personal DNA. Don't do things because I do them or Steve Jobs or Mark Cuban tried it. You need to know your personal brand and stay true to it."

— Gary Vaynerchuk
Your brain is always eavesdropping on your self-talk. Being grateful for even having the opportunity to enter an interview will help terminate the A.N.Ts (Automatic Negative Thoughts) that live inside your mind and will provide further clarity so you can present yourself in the most charismatic and humble manner.
2. A clear 'WHY' commands charisma
"When you compete against everyone else, no one wants to help you. But when you compete against yourself, everyone wants to help you…"

— Simon Sinek
It can be daunting to enter the interview room after someone who is well-spoken or after someone who frequently achieves outstanding grades. Sometimes there's just no denying that the other person is better than you in that way. If you enter the interview room with that mind-set, you've already lost. Enter that interview room, no matter who comes out of it, ready to share your story and your overarching mission (your WHY) and you will have already won 50% of the battle.
3. There is no failure, only failure to learn
"I've come to believe that all my past failure and frustration were actually laying the foundation for the understandings that have created the new level of living I now enjoy…"

— Tony Robbins
Sometimes, the best and most pragmatic way of gathering experience is to serve and to give with the expectation of gaining nothing in return (in other words, work for free). Such a life-style isn't made for everyone, but if you truly understand its value, you'll eventually reap rewards.
4. Those cold and timid souls who neither know victory nor defeat will never compare to your experiences
"It is not the critic who counts; not the man who points out how the strong man stumbles, or where the doer of deeds could have done them better. The credit belongs to the man who is actually in the arena, whose face is marred by dust and sweat and blood; who strives valiantly…"

— Theodore Roosevelt
Human beings are judgemental creatures and because we can be quick to speak and ready to absorb, we live in a time where true self-reflection is at an all time low. To appreciate the fact that nobody is thinking about us or judging us as much as we think they are, is a truly uplifting perspective. Remember that interviewers are going to give you conflicting feedback because each interviewer is a different person and every person has a different set of beliefs and expectations. Respect their opinions but take to heart only the ones which are true to who you are.
5. True happiness comes from cultivating fulfilment and finding meaning
"The ultimate Return of Investment in life should be HAPPINESS."

— Esmond Ye
To find meaning is to discover the four pillars of belonging, purpose, transcendence and story-telling. To discover fulfilment is to live through that meaning. And to live through something that is greater than your individual self is surely something to be unapologetically happy about.
I hope my closing words are simple, but powerful:
If you're not true to yourself during the interview, you're not going to be true to yourself on the job. If you're not true to yourself on the job, you're not going to be true to yourself in life. And if you're not true to yourself in life, you're not going to be true to your ultimate vision.
My one sincere wish is that you will all step into your next interview being your truest self. Unapologetically. You'll thank yourself for it later down the track.